Vegans and vegetarians must consciously check the credentials of products during the purchasing process. Not only that, but consumers are increasingly seeking out brands which match their ethical and moral beliefs. This is perhaps most apparent in relation to the food and drink they consume.
Brands are, of course, savvy to this. They have adapted their marketing over the past decade to reflect a more eco-conscientious market. Even those who have previously benefited from the eco-friendly labels are under increased scrutiny, with consumers demanding more and more from their products. To alert consumers to a business' animal-cruelty free and eco-friendly values and practices, many are opting to register for "green" schemes and use so called 'green' trade marks.
WHAT ARE GREEN TRADE MARKS?
A green trade mark alerts the consumer as to the environmentally friendly values and interests of the business or product.
This is commonly achieved by adding descriptors like 'eco', 'friendly', 'sustainable' and so on, along with adding figurative elements which allude to sustainability (trees, leaves and so on). These tweaks to a brand may pay dividends when it comes to informing consumers of a business' environmental efforts but equally they can cause real headaches for their intellectual property down the line.
To ensure brands are shown to be genuinely eco-friendly rather than just using eco-friendly creds to enhance the brand, a business can apply for certification trade marks licensed by industry bodies.
WHAT IS THE VEGAN TRADE MARK?
The Vegan Trade Mark is widely considered to be the world's most recognised trade mark certifying vegan credentials. It can be applied to product packaging and advertising materials and enables consumers at a glance to verify the authenticity of those credentials and purchase in confidence.
The Vegan Society is much trusted by consumers and businesses alike. Since 1990 its Vegan Trade Mark has helped consumers identify that a product is free from animal ingredients. The Vegan Trade Mark has been licensed across the world and a wide range of sectors, not only in the food and drinks sectors, but also for other fast moving consumer goods industries, from cosmetics to clothing and household items.
Recently, The Vegan Society hit the monumental figure of 60,000 products registered with its trade mark licensing scheme with Smurfit Kappa becoming the first packaging company to register with The Vegan Society's trade mark.
The Vegan Society's licensing scheme provides a way of certifying products that comply with The Vegan Society's standards for registration.
Although The Vegan Society created the word 'vegan' back in 1944 and owns trade mark registrations for the Vegan logo and The Vegan Society (depicted below), the registrations do not stop a business from using the term VEGAN in its advertising materials or even as part of its own brand or trade mark. This is because the word VEGAN is now entirely descriptive of a characteristic or nature of the goods, and the consumer-base at which the goods are aimed.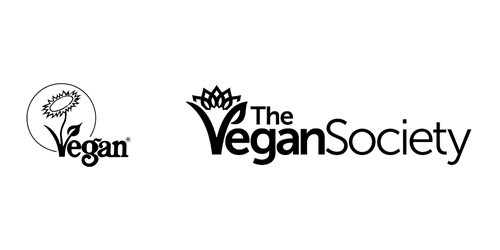 However, The Vegan Society not only actively polices and enforces against misuse of its valuable trade marks, but also against third-parties seeking to register the word VEGAN alone, without the addition of distinguishing elements, such as house brands and distinctive figurative elements.
Our advice to businesses using the term VEGAN as part of their brand is to:
Ensure that visually the term VEGAN does not appear in a similar form to The Vegan Society's registered trade marks;
Incorporate other aurally and visually distinctive elements into the trade mark; and,
If your brand is genuinely eco-friendly, apply to join licensing schemes like The Vegan Society's to verify your "green" credentials.